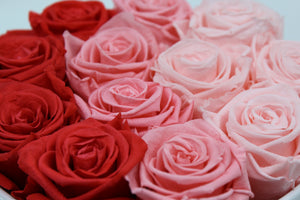 ________________________
We're The Garden Room and we like roses. Our roses last a year when properly cared for. Our rose boxes represent timelessness and elegance. Crafted in New York City, we develop luxurious arrangements that maintain their freshness. The Garden Room crafts floral arrangements that are minimal and spread love. Our natural high quality roses are freshly picked and treated at a fair trade farm in Ecuador. 
________________________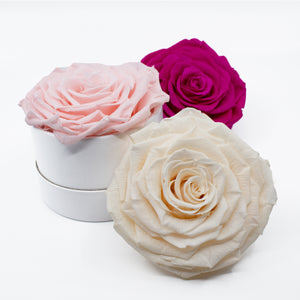 TREAT YOURSELF, DON'T CHEAT YOURSELF
Nothing says I love me like an XL single rose arrangement. Looks good in every room and works with any aesthetic. We're minimalists and we wanted to craft an arrangement that was simple, yet luxurious. It's 2021, let's start loving ourselves the way Kanye loves himself.
SHOP THE SINGLES
Same Day Delivery in NYC
We're here for all of your last minute requests. We offer same day delivery in New York City for any orders placed before 1pm. Our same day delivery service is perfect for last-minute gifts. 
THIS IS FOR THE LOVER IN YOU
Roses bring happiness and joy. They're a universal symbol of love. They're the perfect pick me up. Our roses are minimal and work in any room.